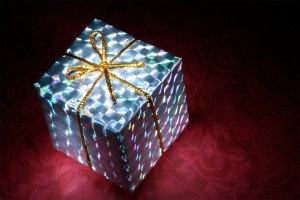 Since it is the holidays, we're rolling out a gift giving guide. This guide is still good for the rest of the year as straight razors don't change. This guide is written for the person who knows nothing about straight razors or straight razor shaving. Don't worry, we did all the hard work; all you have to do is make sure the recipient doesn't already have the item you've chosen to gift. So, without further introduction, let's take a look at what to buy these people!
This article is broken up into two parts. The first part is a gift guide for the straight razor beginner. It includes ASR's advice on exactly which straight razor to buy along with the necessary accessories that should be given along with the straight razor.
The second part of the article is all about the veteran straight razor user. This hard to buy for person already has a strop, brush, soap, and a razor. What to buy this person? Well, this is what we would want for Christmas or our birthday!
Buying a Straight Razor for the New User
While I am still working on the Comprehensive Straight Razor Buying Guide, I'll have to make this part short. For the absolute beginner with no straight razor experience, the standard advice is to purchase a 5/8″, round point, inexpensive, new or restored straight razor. Jimps are preferable. What!? You say. Don't worry, here are some suggestions.
| | |
| --- | --- |
| Dovo Faux Tortoise Shell Straight Razor | Dovo Basic Straight Razor |
| | |
Dovo makes some of the nicest looking straight razors today. The Dovo Faux Tortoise Shell is a classic. The design is simply beautiful. The blade even features gold etching on the face. For the more economical purchase, the Dovo Best Quality straight razor makes a great starter razor. All function, no frills. This razor will do the same job as it's fancier brother without the frills and pomp.
Of course, the new straight razor user needs a little bit more equipment than a straight razor. He/She also needs a strop. It is highly recommended to convert fully to wet-shaving to achieve the best shaves possible so a brush and soap should also be on the list if they don't already own said items. The silvertip badger brush is the ultimate expression of luxury. The humble boar brush on the other hand is a fully functional basic alternative.
The new straight razor user should own a strop. The Dovo strop is as good as it gets. However, for their first strop, it is recommended to go with a less expensive, but functional strop. The Fromm basic strop fits the bill perfectly. Another good option is a loom strop. Priced in between the Dovo & Fromm hanging strops, the loom strop has the added benefit of not having to learn how to tension the strop. A really good choice for the beginning straight razor user.
Soaps, Brushes, & Strops
Buying a Razor for the Veteran Straight Razor User
This person already owns a straight razor and probably knows what he/she wants. This person either already owns a basic straight razor or has a fancier one like the Dovo Faux Tortoise. Buying a straight razor for this person is tricky. Thankfully, if they don't already own a Dovo faux tortoiseshell razor, then that makes the perfect gift. Unfortunately, it's a pretty popular razor and the recipient may already own one.
The good news is that we have just the cure. Our #1 pick if he/she doesn't already own one is the Dovo Bergischer Lowe in Buffalo Horn Scales. Or, if your looking for something truly exotic, think about the Dovo Razor in Siberian Mammoth Ivory. Below are pictures along with a few more ideas.
| | | |
| --- | --- | --- |
| Dovo Bergischer Lowe in Buffalo Horn Scales | Dovo Razor in Siberian Mammoth Ivory | Dovo Ivory Micarta Straight Razor |
| Dovo Ebony With Silver Engraving Plate | Dovo 5/8″ Stainless Steel Snakewood ("Schlangenholz") Razor | Dovo Razor in Genuine Bone Scales |
As you can see, each of these masterful creations are as beautiful as they are functional. Any of these razors will make a welcome addition to any straight razor enthusiast's collection.
But wait! After buying all those razors, he needs somewhere to put them. Look no further than:

It might not be marketed as such, but pen display cases are perfect for displaying a straight razor collection. This one is well made and holds seven razors, one razor for each day of the week!
Stocking Stuffers | Small Gifts
Of course, buying someone a straight razor is a rather large expenditure. If instead you are looking for something a little less expensive, then below are some small gift ideas. They include our favorite soaps and brush stands. Each of these soaps comes with a beautiful wooden bowl. They make a great gift.
Sorry we couldn't think of any other stocking stuffer ideas. Any other stragiht razor shaving items small enough to fit in a stocking are rather mundane daily skin care products such as moisturizers, aftershaves and other items.